Folding Boxes
---
Folding boxes
What kind of folding boxes are you looking for?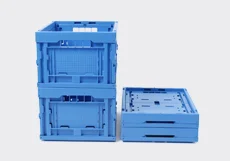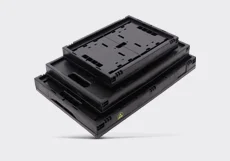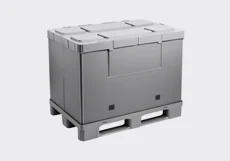 Folding boxesConductive folding boxes (ESD)Large folding containers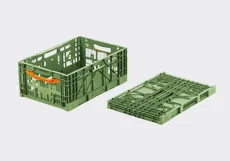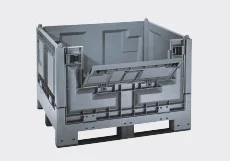 Collapsible boxesCollapsible pallet boxes
Basic dimensions up to 1,820 x 1,200 mm, offers the best volume reduction and easy handling. Folding boxes are the all-rounders in the reusable market. In 1978, WALTHER Faltsysteme developed the first collapsible and folding containers for the German market. The success secret of the often copied originals from Kevelaer: by folding or collapsing the side walls, large-volume boxes also become flat units for the return transport. This means that you can save up to 80% of the transport volume during container recycling.
The advantages of collapsible and folding boxes at a glance:
Long shelf life with proper handling
Optimal design and adherence to standard dimensions ideal for stacking
Best volume reduction of up to 80% when empty